3 Types of Shoes Hillary Clinton Could Wear Instead of Kitten Heels
Over the past three debates as well as throughout the campaign, Hillary Clinton has worn quite a few kitten heels which has made her a target by many across the internet. Let me start off by saying that I'm not against kitten heels across the board. Michelle Obama knows how to appear polished and elegant in them and I even like the Miu Miu heels Hillary Clinton has worn on this campaign. But during these debates, the kitten heels have been, in my opinion, an inappropriate selection. Why? They are too delicate for the power pantsuits she wears. They end up getting lost and make her appear unbalanced. I would suspect she thinks that kitten heels are a more comfortable option than a traditional pump, especially since she is on her feet so long during the debate. However, there are many other shoe options better suited (pun intended) for her power pantsuits. Here are a few of them:
Wedges
Wedges are a comfortable option that provide a solid foundation and balance to a pantsuit. The wedge heel provides extra support along the entire foot, making it a lot kinder to your feet and arches than a typical pump.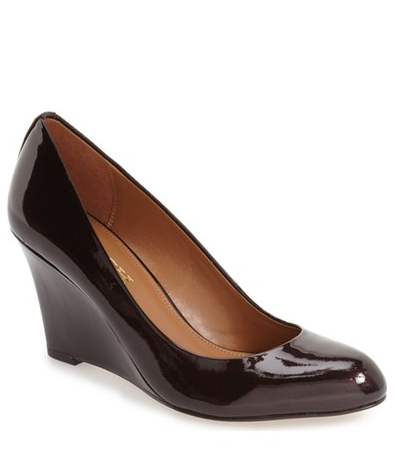 Calvin Klein 'Germina' Pointy Toe Wedge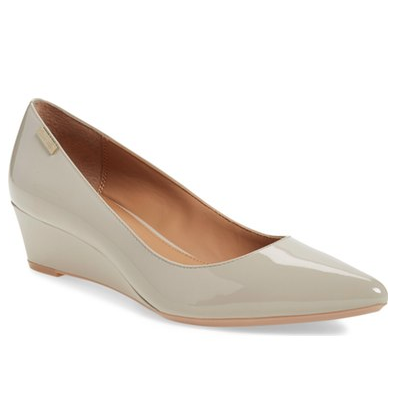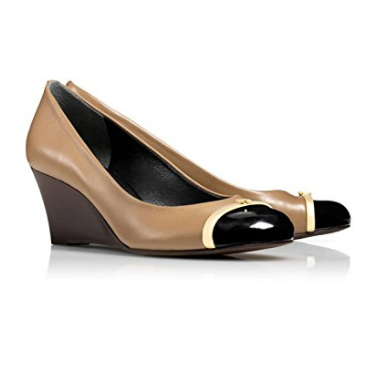 Block Heels
Like wedges, block heels are a much more comfortable and more balanced option paired with a pantsuit. And, since it is a trend this season, many shoe lines from couture to mall brands have a variety of offerings.
Jimmy Choo Laria Leather 85mm Round-Toe Pump, Black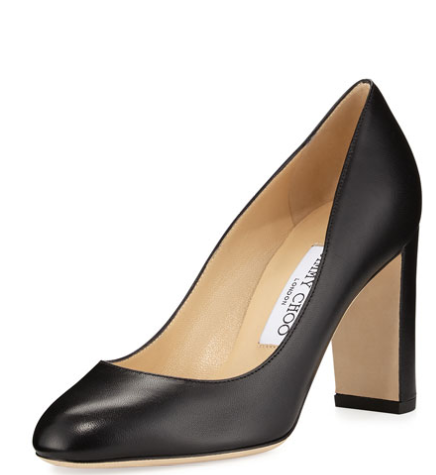 Chloe Lauren Scalloped Suede Block-Heel Pump, Elephant Gray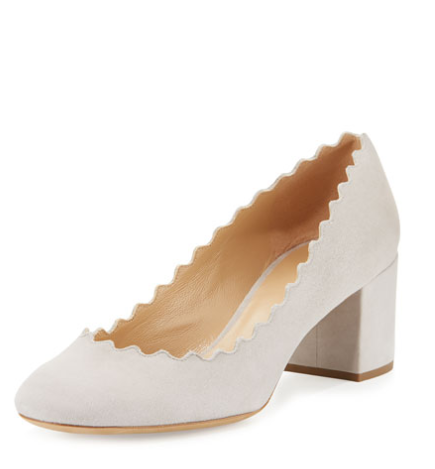 Bottega Veneta Itrecciato Patent Pump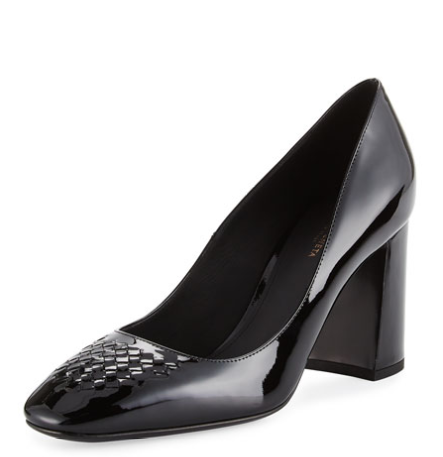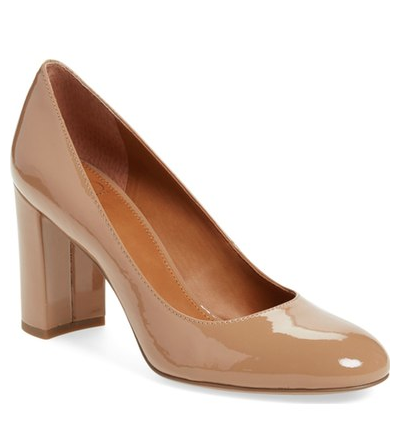 Platform Pump
Any shoe with a platform will provide more comfort and be kinder to your arch than a single sole pump. They can make you look like you're rocking a higher heel without feeling like you are. For instance, if you have a 4″ heel with a 1″ platform, it will feel like you are wearing a 3″ heel. So Hillary can achieve the "kitten heel" feel without the kitten heel look.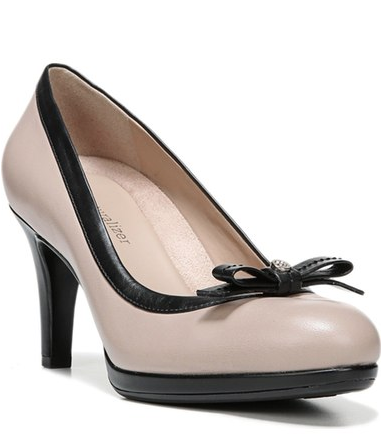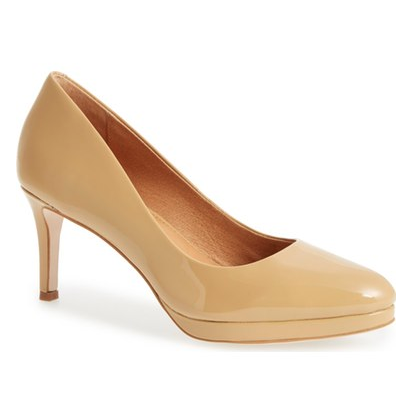 Stuart Weitzman Plato Mid-heel