Episode 101: Be Your Most Powerful Change Agent
Podcast: Play in new window | Download | Embed
Subscribe: Apple Podcasts | Android | RSS | More
Today's episode of Beyond the Business Suit was inspired by a quote that I recently heard from Tiffany Dufu on my friend, Elayne Fluker's podcast, Support is Sexy. Tiffany wrote the new book, Drop the Ball and you may remember I recently interviewed Tiffany as well in episode 98 of Beyond the Business Suit. Anyway, in that episode of Support Is Sexy, Tiffany said,"You are the most powerful change agent in your own journey." And that deeply resonated with me. So today I wanted to share some ways that you can be your most powerful change agent if you're feeling stuck or stagnant:
1) Realize this is just one moment in time. You may feel like you will be here forever, but know that you don't have to be.
2) Do things that inspire movement. Sometimes I think we feel stagnant because we haven't given our energy the opportunity to regain momentum. So do things like move your body, do some activities that bring you joy, surround yourself with some people who can give you a good laugh! Give yourself permission to do this.
3) Map out these three things: What are three of your core values? What are one to three goals you have that you feel like you're not moving toward fast enough? What are some of your strengths?
4) Envision what an ideal life would look like for you. Spend every day for at least the next two weeks envisioning that ideal life, whether it is every morning as soon as you wake up or every night before you go to bed. Really see yourself and feel how you will feel in that new life.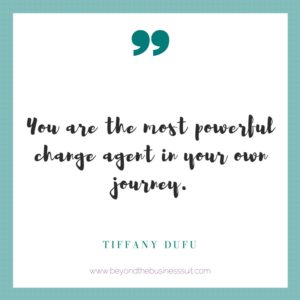 And I'd love to hear from you! I want to hear what massive change you manifest in your life by changing your mindset, getting your energy moving and setting your vision. Leave a comment below!