Episode 25: How to Dress for Speaking on Stage
Podcast: Play in new window | Download | Embed
Subscribe: Apple Podcasts | Android | RSS | More
In today's episode, I want to cover how to select the best attire for when you' re speaking on stage. This is relevant whether you're speaking on a panel, presenting a keynote speech or even giving a big presentation.
Just this week I was working with one of my C-level clients to style her for a conference speaking engagement she has later this week. And in doing so, I realized there are many considerations that we should keep in mind when we're dressing for a speaking engagement that I thought I'd share. Listen to this episode to get the full details behind the tips.
The 5 Tips:
1) Dress according to what impression you want to make
2) Dress appropriately for your audience
3) Wear a vibrant color
4) Be comfortable, yet confident
5) Keep in mind microphone placement
If you would like a free 15 minute image session where I'm happy to help you show your best self online and/or in person.

Leave a review on iTunes

 and over the next week I will select one of the reviewers. Be sure to listen to the next episode where I will announce the one new reviewer selected to receive a free session with me. 
Here are some pictures of my favorite outfits I've worn on stage:
Blogalicious 2014: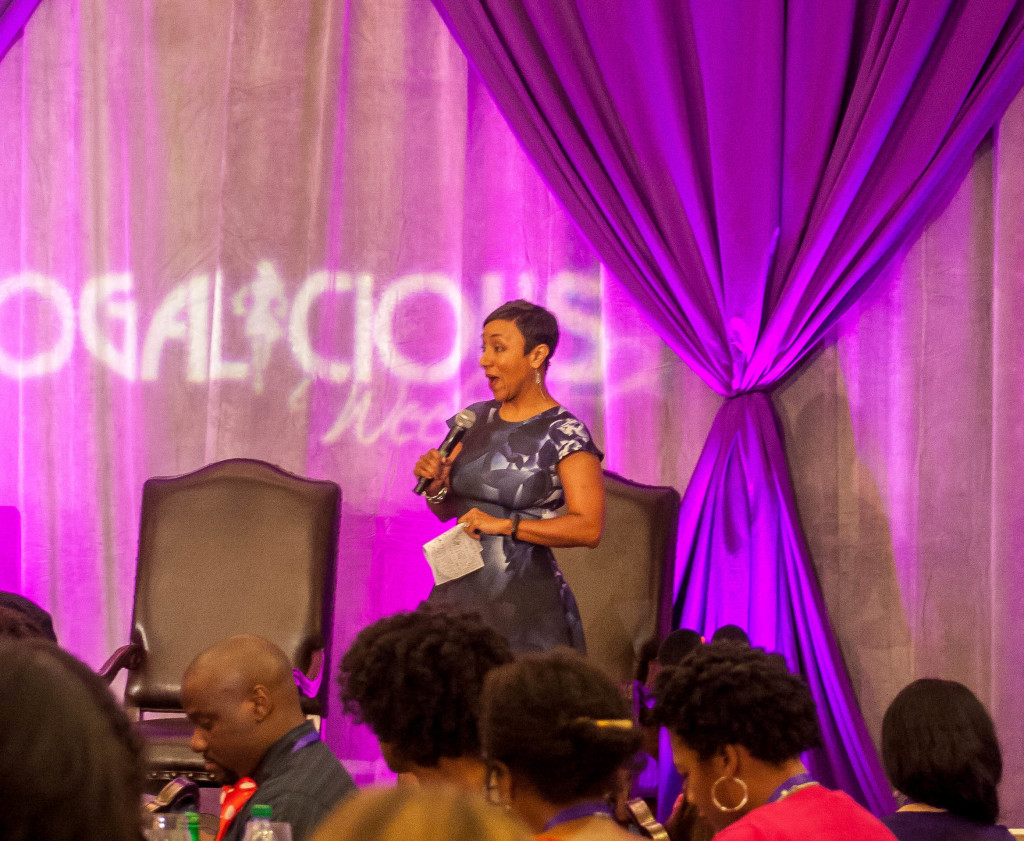 A favorite that I've worn on stage from Ann Taylor: