Episode 55: 6 Steps to Take to Elevate Your Career in 2016
Podcast: Play in new window | Download | Embed
Subscribe: Apple Podcasts | Android | RSS | More
There's no better time than this time of year to get intentional about what you want to achieve in the next 12 months. Recently I hosted a webinar called 6 Steps to Elevating Your Career in 2016. Since those steps were so valuable, I wanted to cover these steps in this episode of Beyond the Business Suit (though certainly not as in-depth as my hour long webinar).
Mentioned in this episode: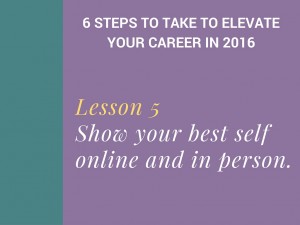 Listen to the episode to get the details.