Episode 99: Grace Killelea | The Confidence Effect
Podcast: Play in new window | Download | Embed
Subscribe: Apple Podcasts | Android | RSS | More
In this episode of Beyond the Business Suit I had the pleasure of interviewing Grace Killelea. Grace  is the CEO and Founder of The GKC Group, a leadership development company, and the author of the book, The Confidence Effect. 
In this episode you will hear us discuss
The difference between confidence and arrogance
Grace's 4 cornerstones of leaderships and life: relationships, reputation, results and resilience
How resilience is underrated and how we don't give ourselves enough credit for being resilient
The definition of "network": an exchange of information, power and opportunity
The difference between your support groups and your network and more
Quotables
"We tend to think that confidence is a lack of fear. I absolutely negate that idea."
"My power is that I show up even when I'm scared."
"Confidence to me is not perfection. Confidence is action."
"Confidence is a muscle. So you have to use it, even when it's wobbly."
"Even if it comes out as a squeak, say something…eventually it becomes a roar."
"If you can't hide it, decorate it!"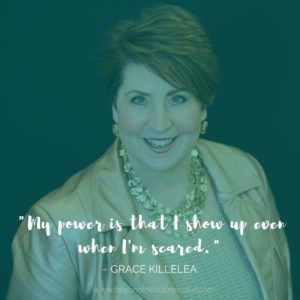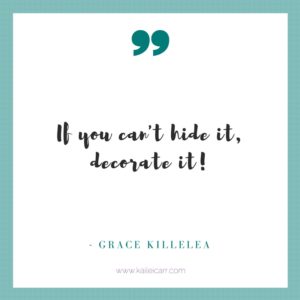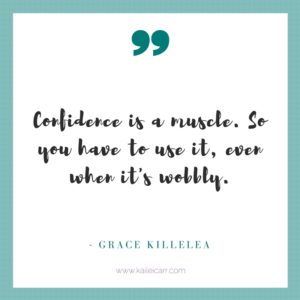 Grace's Bio
An accomplished human resource and talent executive, Grace's work rests on what she has identified as the four cornerstones of leadership: relationships, reputation, results, and resilience. Using these pillars, CEOs, executives, and professionals elevate their leadership and transcend their perceived limitations to achieve sustained business and personal success. Whether she's captivating audiences or coaching one-on-one, Grace's leadership inspires change.
A veteran of the telecommunications industry, Grace served as SVP of Talent and the first ever VP of Talent Management and Leadership Diversity at Comcast Cable Corporation, a Fortune 50 company headquartered in Philadelphia. Among her many innovative programs, Grace implemented a management process to identify top internal leaders and developed succession planning and leadership pathways. Over 3,000 Comcast directors now participate in this process annually.
Grace began her career in retail, as one of Price Club's first 300 employees. At only 26 years old, Grace successfully negotiated with the Teamsters Union and also led the East Coast division of Human Resources, growing from 20 employees to nearly 4,000 under her tenure. Grace later served as VP of Human Resources for Comcast Spotlight, a two billion dollar division of Comcast, founded and was president of Sterling Resource Group, and later was SVP of Human Resources at Lifetime Television. After 35 years in talent management, human resources, retail, and programming, Grace retired to launch Half The Sky Leadership for Women and continue her practice as a keynote speaker and consultant.
A strong advocate for personal and professional development opportunities, especially for women and minorities, Grace's influence extends to her volunteer work as well. For over a dozen years, she was the national facilitator of the Betsy Magness Leadership Program, a selective nine-month, intensive leadership curriculum for senior level women in the telecommunications industry. The only woman in the industry to have held this position, to date Grace has worked with and mentored over 600 executive woman leaders.
In 2013, Grace was selected to serve on the Board of the Girl Scouts of Eastern Pennsylvania. GSEP serves 41,000 girls in partnership with 15,000 volunteers in the nine county Philadelphia area. Today, 80 percent of women in leadership and executive roles in the U.S. were Girl Scouts. Girl Scout alumnae comprise 70 percent of women in the U.S. Congress.
A sampling of Grace's many honors and awards include: "Wonder Woman" by Multichannel News; "Women on the Move" by CableFax's; "Women in Power" by DiversityPlus magazine; "Mentor of the Year" by WICT Northern California Chapter; and "Lucille Larkin Lifetime Achievement Award" by WICT Philadelphia Chapter. She was awarded the SmartCEO Brava Award for being a Top Philadelphia Female CEO in 2015.
She is a certified Birkman Consultant and also trained at the prestigious Center for Creative Leadership in Greensboro, NC, considered to be one of the best leadership programs in the United States. Grace earned her Master's Degree in Human Resources from American University's Kogod School of Business and Public Affairs. A sought-after keynote speaker and executive coach, Grace recently authored her second book, entitled "The Confidence Effect" published by AMACOM. Grace resides in Philadelphia, Pennsylvania.
The Final Five
Some of Grace's "secret weapons of success": She knows her weaknesses and she knows what she needs to shore up her skill set. She also is willing to be vulnerable.
How Grace describes her personal brand: strong, fearless, reliable, smart and funny.
Some of the best books Grace has read over the past year: The Year of Yes by Shonda Rhimes and Own It by Sallie Krawcheck.
One thing that she's done in her career that she wishes she could get a "do over" for: when she was in her last corporate role, she agreed to run recruiting which was a more operational role than she would prefer. Though she said "yes," she wished she would have said "yes, until you find someone else."
Her favorite "power outfit": She doesn't have "power outfits" — she has "power jewelry." She can often be found in a long black jacket, black pants and a good shoe paired with a great necklace, pair of earrings and ring.
How you can connect with Grace online and on social media:
Grace's Book, The Confidence Effect: