Episode 124: Lucinda Cross Helps Us Activate Our Vision
Podcast: Play in new window | Download | Embed
Subscribe: Apple Podcasts | Android | RSS | More
This episode of Beyond the Business Suit is a powerful one. I interviewed Lucinda Cross, an accomplished best-selling author, speaker and coach who has had an incredible journey of triumph. We had such a great conversation talking about so many parts of her life and business, which even led us to talking about us doing something together in honor of our late mothers (so if anyone listening/reading has any information that will be helpful as we plan an event in Thailand, please let me know!). You will definitely want to listen and share this episode.
Mentioned in this Episode
Lucinda's journey, including how she transformed her life after spending time in prison
How her experience traveling the world made a difference in her life
How vision boards have impacted her and how you can use vision boards to manifest your dreams
What holds people back from manifesting their dreams
The roles of mentors have played in her life
The question that I asked that she had never been asked before and how that sparked us discussing creating something together
Much, much more!
Lucinda's Bio
Lucinda Cross, known as the Chief Activator is THE VOICE of this generation.  CEO of Activate Worldwide. and founder of Activate Your Life 501c3.Lucinda is a TEDx speaker, an accomplished best-selling author with 5 self-published books under her name.  Recipient of the Life Time Achievement Award from former President Barack Obama. She is a highly sought after International Speaker and Corporate Coach, crisscrossing the country weekly delivering her high impact, anticipated words of wisdom, self-discovery, and strategy. Lucinda's story is compelling.  It's one of triumph and overcoming odds to regain her rightful place in life.  It's a story of using all of your life experiences to inspire thousands.  Packed audiences, sold out seats, men and women always leave her Experience feeling inspired, encouraged and ready to ACTIVATE.

Quotables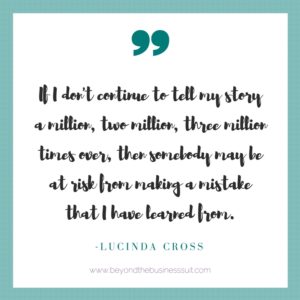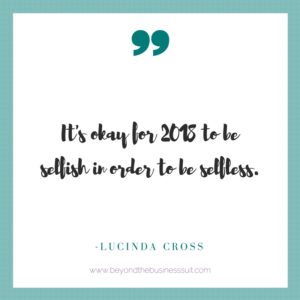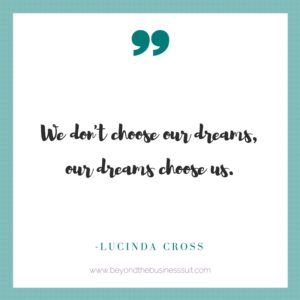 "If I don't continue to tell my story a million, two million, three million times over, then somebody may be at risk from making a mistake that I have learned from."

"It's okay for 2018 to be selfish in order to be selfless."

"We don't choose our dreams, our dreams choose us."
The Final Five
If I were to ask 10 people who know Lucinda to describe her, she thinks they would say she is: authentic, real, funny, inspirational
The best advice she's ever received is: "If at first you don't succeed, try, try again."
If she could have brunch with three people (dead or alive), she would pick: her mother, Dr. Maya Angelou and Malcolm X.
One book that has significantly impacted her personally or professionally is: Iyanla Vanzant's In the Meantime
Lucinda's favorite power outfit is: a cape and one of her many crowns!
How you can connect with Lucinda online and on social media: